Samus Aran Zero Suit 3D Print Girl Cosplay Costume
Product Code: CSC145
Availability: In Stock
Samus Aran Zero Suit 3D Print Girl Cosplay Costume

Color: Blue & Light Blue
Fabric: Spandex/Lycra
Surface: Matte
Air Permeability: Good
Elasticity: Good
Weight: 0.48kg

Notice:
1.This pattern is designed by Gunheaddesign.com. The list price on gunheaddesign starts from $35, if you do not have this file, you can order it with us at below to save $5. If you already have the file, please send it via online drive to service@herostime.com after payment.
2.Now we can make the boots attached on the suit,then you can just wear the suit to outside. If you need, please choose the custom option: Add Boots with Suit or Add Detachable Boots , then we will add boots for you. also please tell us your feet length in the input box named "Add Comments About Your Order" which will be appeared when you choose shipping method.
Samus Aran Zero Suit on herostime.com is a hot costume for girl. 3D Printing makes it to be very amazing.
Samus Aran (Japanese: サムス?アラン Hepburn: Samusu Aran?) is a fictional character and the protagonist of the Metroid science fiction action-adventure game series by Nintendo. She was introduced in the 1986 video game Metroid.
Samus Aran is an ex-soldier of the Galactic Federation who turned into a Galactic bounty hunter,
usually fitted with a powered armor suit with weapons that include directed energy weapons and missiles.
Throughout the series, she executes missions given to her by the Galactic Federation while hunting the antagonistic Space Pirates and their leader Ridley along with the parasitic energy-draining organisms called Metroids.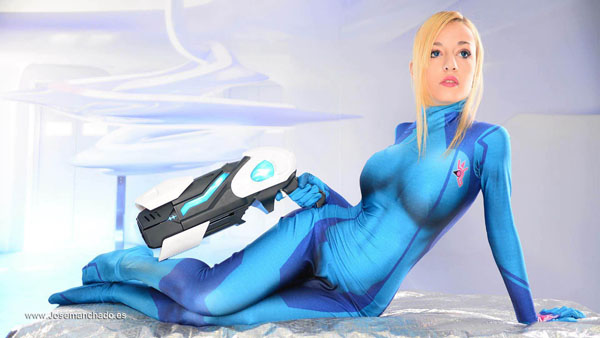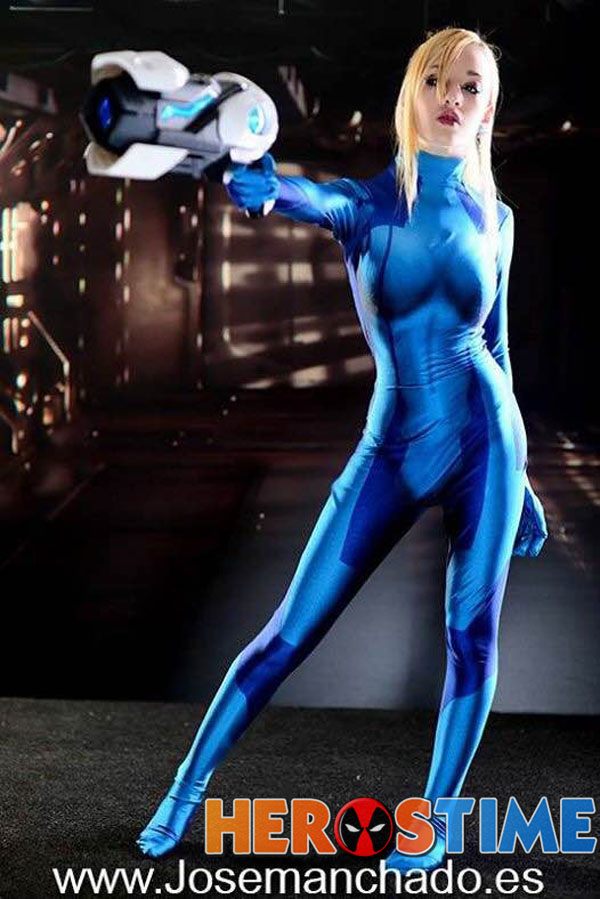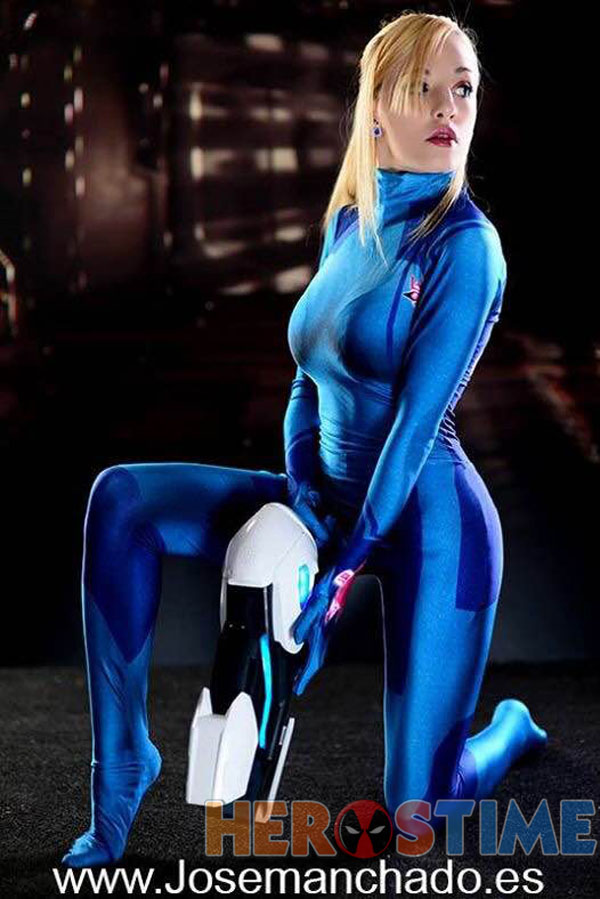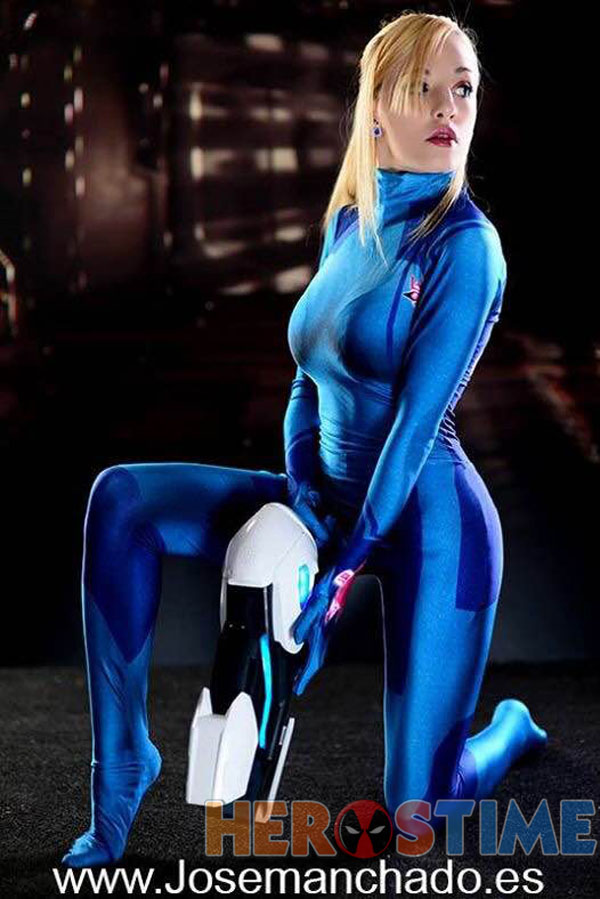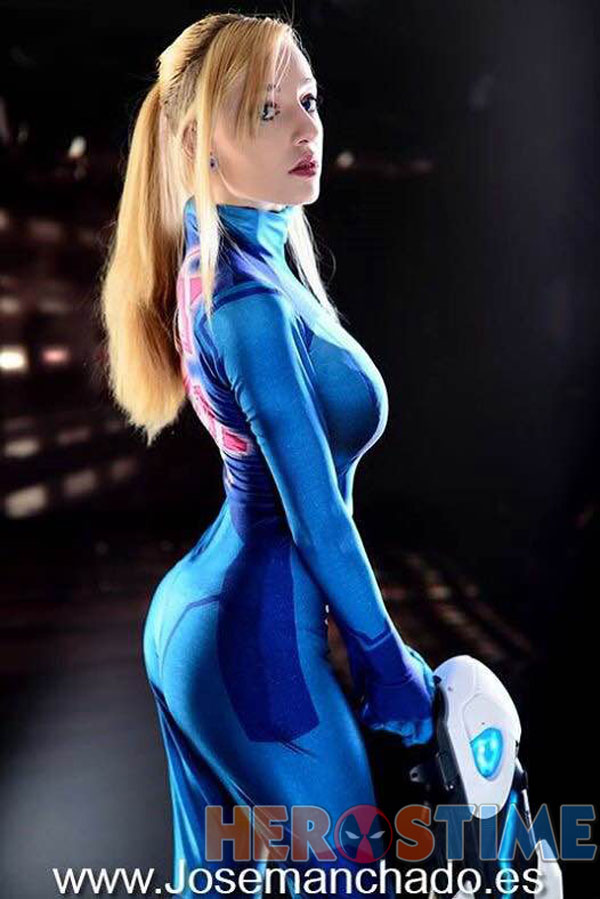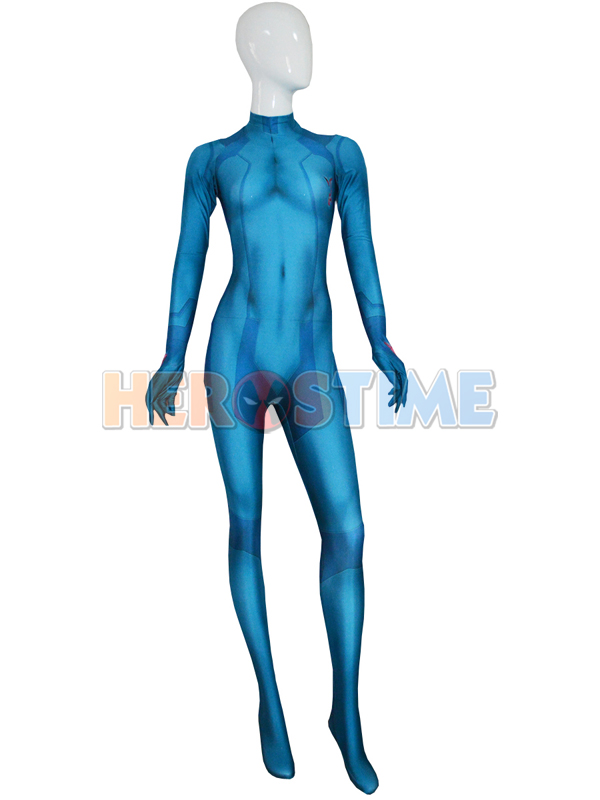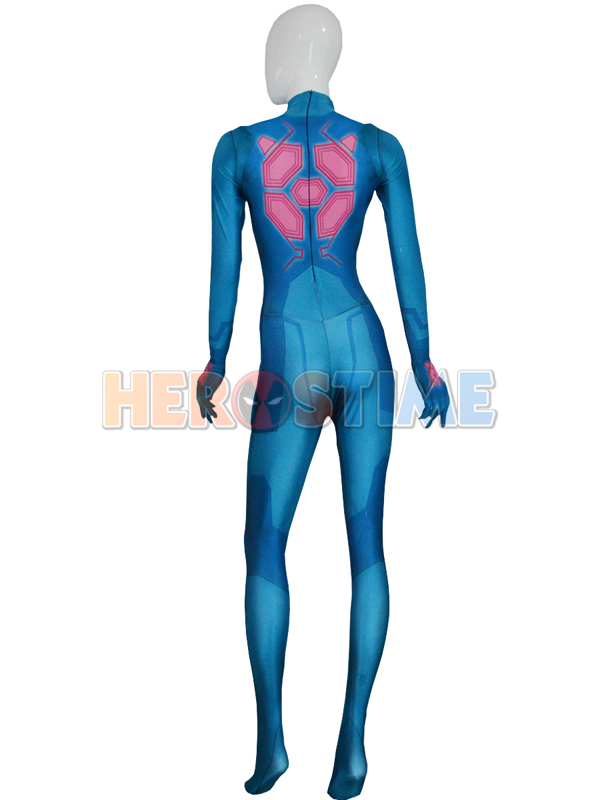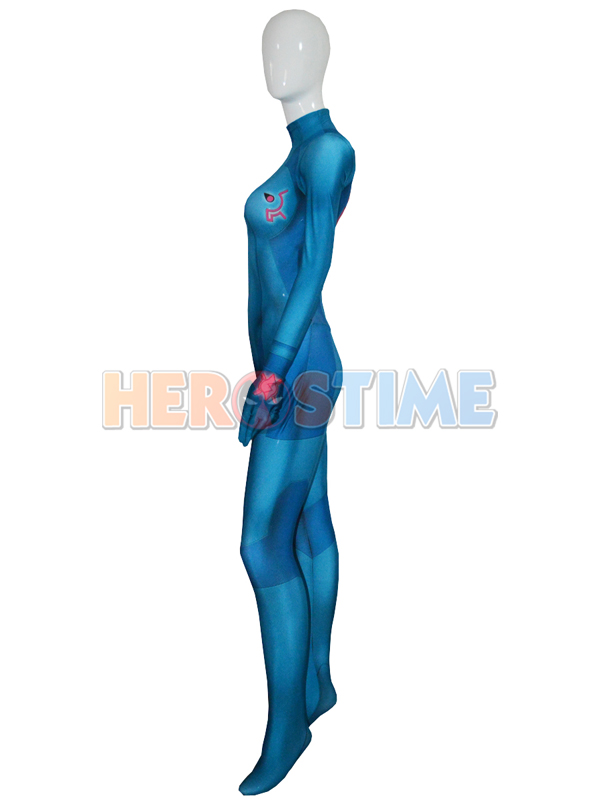 Those photos are from our model (Jillstyler), if you like her, you can go to her social page to see more information:
Facebook: https://www.facebook.com/jillstylercosplay/?fref=ts
Twitter: https://twitter.com/jillstyler
Instagram : https://www.instagram.com/Jillstyler_cosplay/
Deviantart: http://jillstyler.deviantart.com/
Youtube: https://www.youtube.com/channel/UCgwtz7E3I6udZle3_oYa2Og
photographer: https://www.facebook.com/Jackfluck/?fref=ts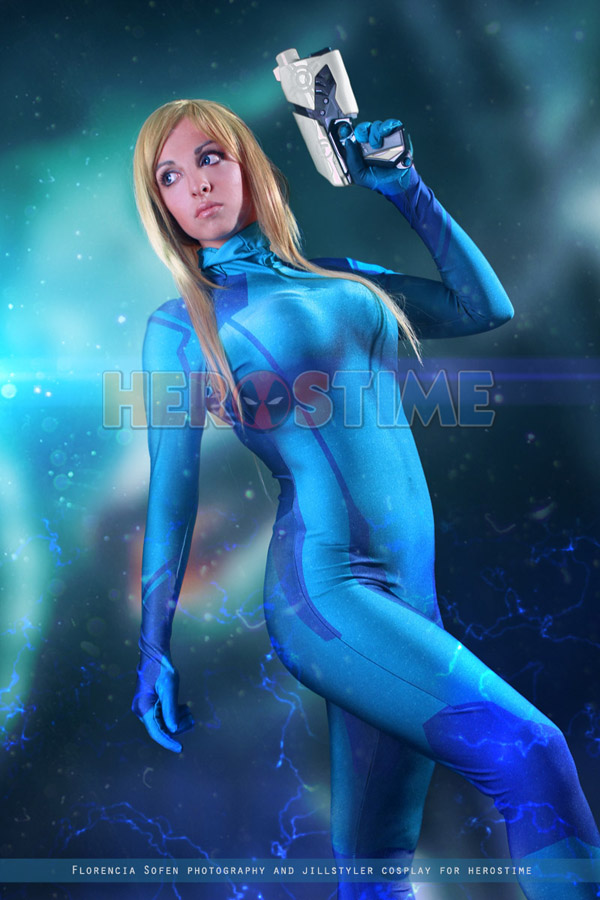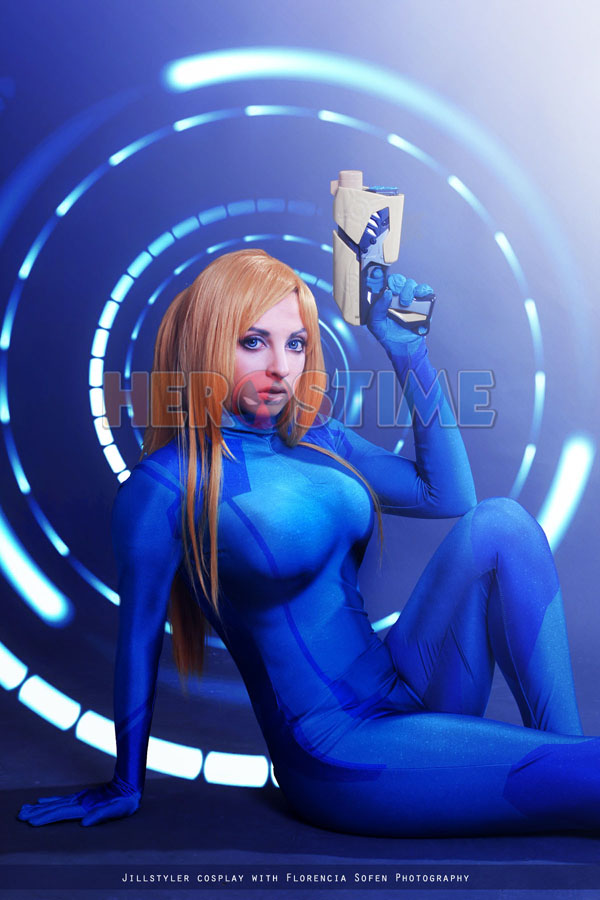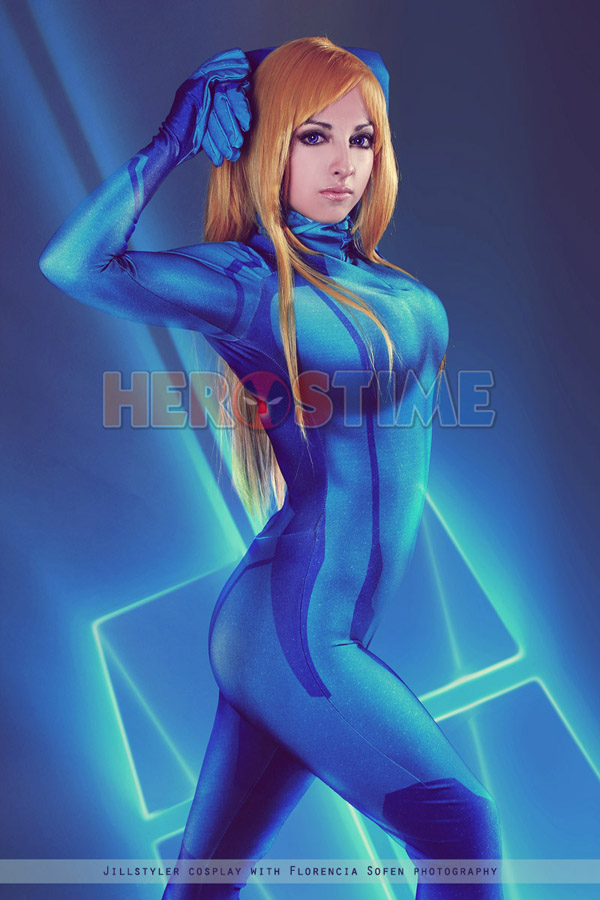 Size Charts for Costume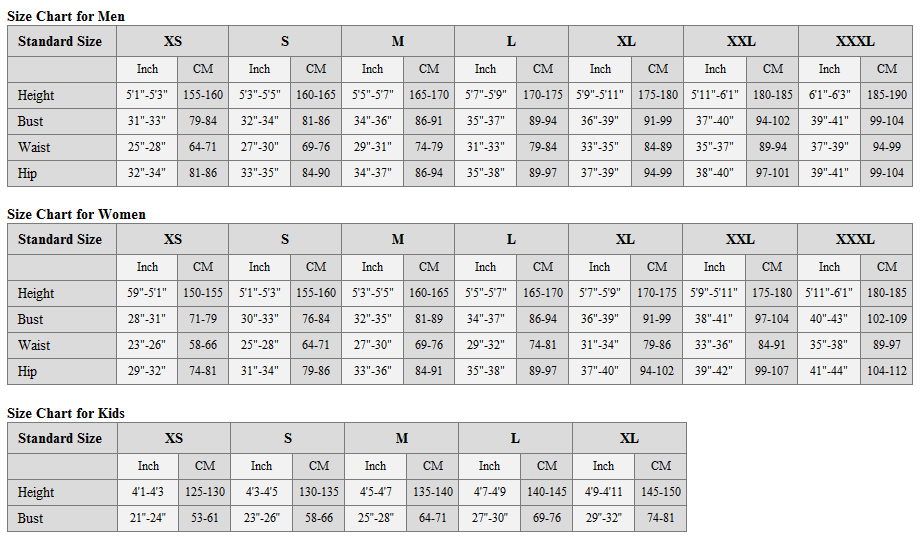 Please illuminate your detailed size requirement in the order
Size Charts for Costume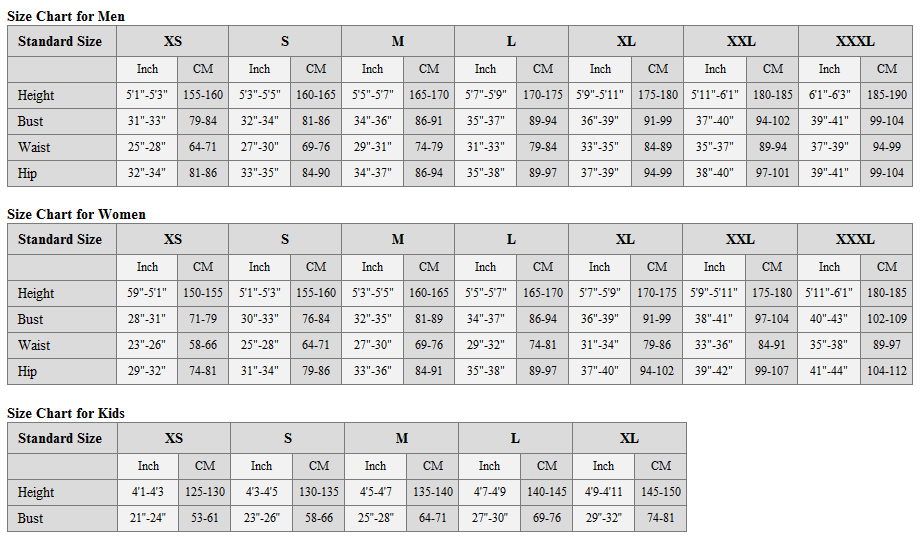 Please illuminate your detailed size requirement in the order
Shipping time is due to the country and the shipping method you choose. so different country or different shipping method, the shipping time is different. Shipping Cost is based on the country and weight of your order. This is a example for your to estimate the shipping time and cost.
| | | | | | | | | |
| --- | --- | --- | --- | --- | --- | --- | --- | --- |
| Country | USA | UK | AU | CA | FR | ES | BR | Shipping Time |
| Weight (kg) | 0.5 | 0.5 | 0.5 | 0.5 | 0.5 | 0.5 | 0.5 | |
| Standard Shipping | USD10 | USD15 | USD11 | USD10 | USD15 | USD15 | USD20 | 5-7 working days |
| Expedited Shipping | USD15 | USD20 | USD16 | USD15 | USD20 | USD20 | USD25 | 3-4 working days |
If you need any help, please feel free to contact us : service@herostime.com
Related Products
Tags: Samus Aran, zero suit, morph suit, Samus Aran costume, Samus Aran girl costume, Hepburn, powered armor suit