How to use credit card through paypal
Because many customers don't have paypal account, they want to checkout with their credit cards, so we give you some detail on that how to use credit cards through paypal when you have no paypal account.
there are only five steps:
1. please select the "paypal" payment method on the step 5 of the checkout page.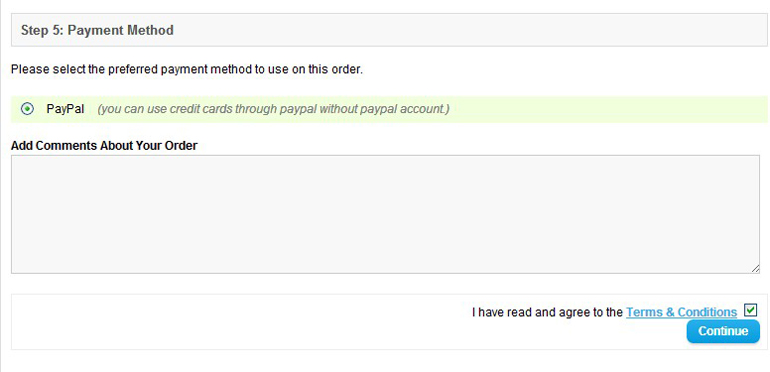 2. click the "confirm order" button after you confirm the order information on the "step 6: confirm order" , then you will be redirected to the checkout page of paypal.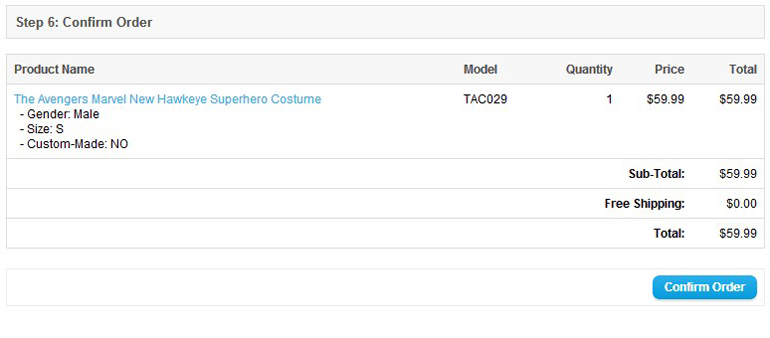 3. when you see the checkout page of paypal just like this picture, please click "Don't have a PayPal account?" link which on the right side of the page, then there will be a credit cards information form.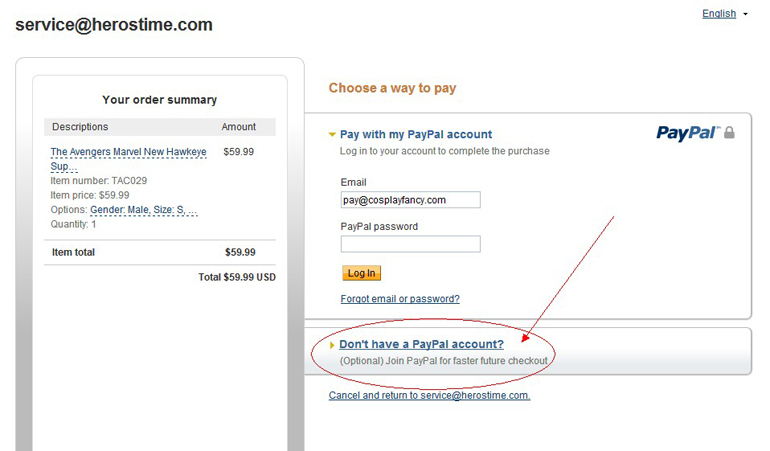 4. please accurately fill out your credit card information in this form, then click "rewiew and continue" button.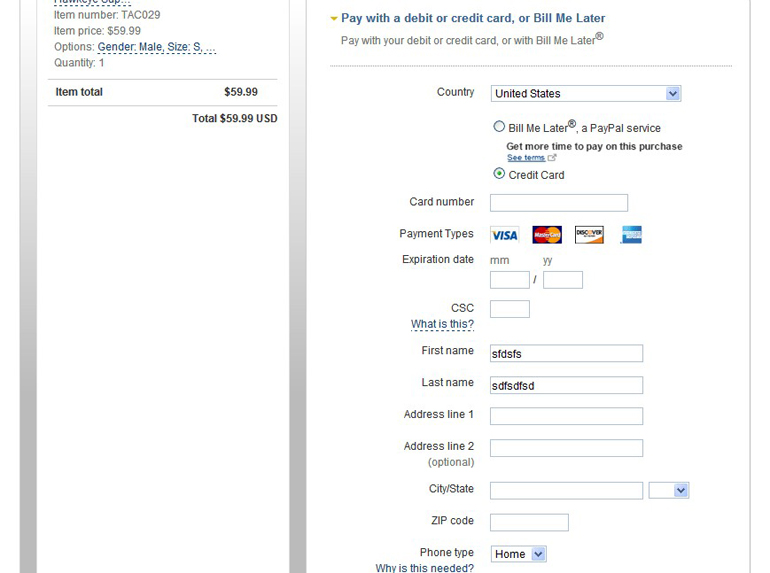 5. after you review the information you give, just click "Pay Now" button to finish this payment.