By Bianca Romero 2017-01-04 01:35:18

This suit was so well made ! I order this suit with the attachable gloves. You can not even tell that the gloves are not connected to the body suit. I also ordered it with the attached shoes so it looks a lot more profesional than having to wear normal everyday shoes on top of the suit. It was so worth the money!
D.Va Costume Video Game Overwatch Cosplay Costume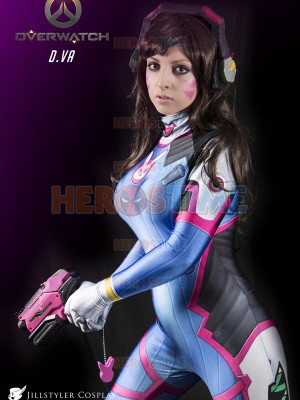 Price:

$89.00

This Video Game Overwatch Hero D.Va Cosplay Costume is Designed by Gunheaddesign.Printed and Sewed by Herostime.com. D.Va Costume is a Cool Costume for Girl / Women / Lady to Cosplay the Hero in Overwatch.
SHOP NOW
Reviews
(16)
By Brianna 2016-06-09 00:44:38

The suit fits really well, the fabric is perfect and the sewing job is great
View more >>