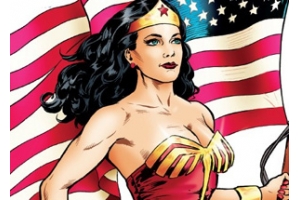 Showing 1 to 6 of 6 (1 Pages)

Wonder Woman is a fictional character and DC Comics superheroine created by William Moulton Marston.

Wonder Woman is a warrior princess of the Amazons (based on the Amazons of Greek mythology) and is known in her homeland as Diana of Themyscira. She is gifted with a wide range of superhuman powers and superior combat and battle skills. Also well-known is her arsenal of weapons, such as the Lasso of Truth, a pair of indestructible bracelets, a tiara which serves as a projectile, and, in some stories, an invisible airplane.