Gwen Stacy Costume The Amazing Spider-Man Gwen Stacy Suit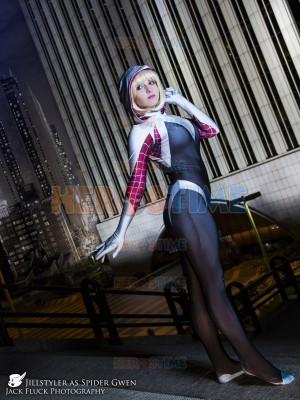 Price:

$89.99

This Amazing Spider-Man Gwen Stacy Costume / Suit is very hot in spider fans, it's the best costume for girl.Looks very cool. if you are a girl who love spiderman, this costume is best for you. because Gwen is the first true love of Spider-man.
SHOP NOW
Reviews
(29)
By Ash 2017-03-16 10:41:52

I love this suit. I did some serious comparison shopping and am so happy I ended up with this one. To see a very very detailed review, check out my youtube video. There are definitely a few things I was a little unhappy with (cracked lenses, loose zipper seams) but nothing I can't fix. Overall this is a great quality suit made from a pattern I love, and it shipped to me so quickly!
View more >>