Gwen Stacy Costume The Amazing Spider-Man Gwen Stacy Suit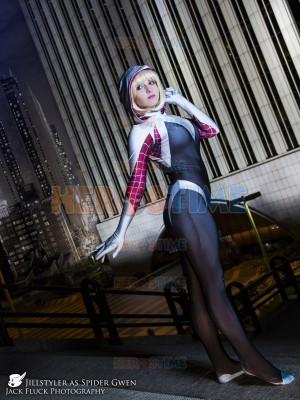 Price:

$89.99

This Amazing Spider-Man Gwen Stacy Costume / Suit is very hot in spider fans, it's the best costume for girl.Looks very cool. if you are a girl who love spiderman, this costume is best for you. because Gwen is the first true love of Spider-man.
SHOP NOW
Reviews
(31)
By Nadine Raskopp 2017-04-22 02:08:43

I am sooo in love with the suit! It is a little bit too small but since the material is quit flexible that's totally fine. The material is very nice and the suit is 100% comic book accurate. I also LOVE the shadows they added into the printing. It makes the whole costume looks even more real and aesthetic. Plus the suit is so comfortable. Actually Gwen is the most comfortable cosplay I've ever owned.
View more >>