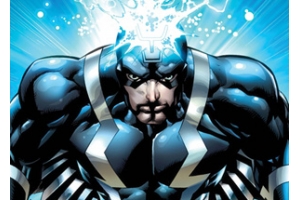 Showing 1 to 3 of 3 (1 Pages)

Black Bolt (Blackagar Boltagon) is a fictional character that appears in publications by Marvel Comics. Black Bolt is the ruler of the Inhumans. His most prominent offensive weapon is his voice, as his electron-harnessing ability is linked to the speech center of his brain.

Our Black Bolt Superhero Costume is the same as the image of the comics. very cool. full body cover,elastic and comfortable.