Iron Spider Costume Iron Spider Man Armor Morph Fullbody Suit
Product Code: SC088
Availability: In Stock
Iron Spider Costume Iron Spider Man Armor Morph Fullbody Suit
Color: Red & Golden
Pattern: Iron Spider
Fabric: Spandex / Lycra
Surface: Matte
Air Permeability: Good
Elasticity: Good
Weight: 0.48kg
This is a amazing spiderman suit for spider fans. it's made of lycra spandex and using heat transfer printing to make it looks very realistic.
Processing time: 3-5 working days
Notice:
1.This pattern is designed by 4neodesigns.com. The list price on 4neodesigns starts from $35, if you do not have this file, you can order it with us at below to save $5. If you already have the file, please send it via online drive to service@herostime.com after payment.
2.The lenses is not include by default, the lenses are made of plastic not glasses. if you want the lenses, please choose the "Add Eyes Glass" option.
3.Now we can make the boots attached on the suit,then you can just wear the suit to outside. If you need, please choose the custom option: Add Boots with Suit or Add Detachable Boots , then we will add boots for you. also please tell us your feet length in the input box named "Add Comments About Your Order" which will be appeared when you choose shipping method.
This style is designed by 4 NEO DESIGNS.

After Peter Parker was resurrected from a battle to the death against Morlun, his friend and teammate Tony Stark built him a new suit, using Stark Tech, and obviously influenced by the colors of Stark's Iron Man Armor.
Peter Parker abandoned this armor when he changed sides during the super heroic Civil War, from the pro-Registration unit (led by Iron Man) to the anti-Registration side, the Secret Avengers (led by Captain America)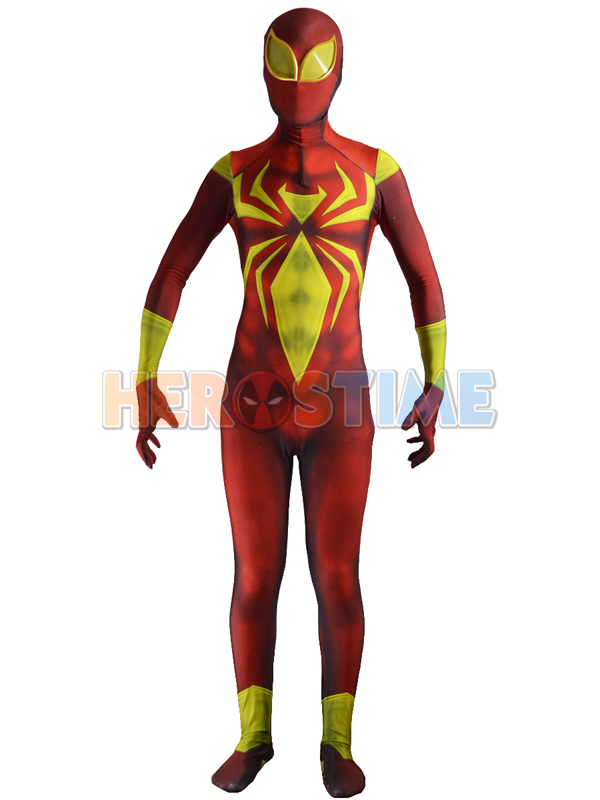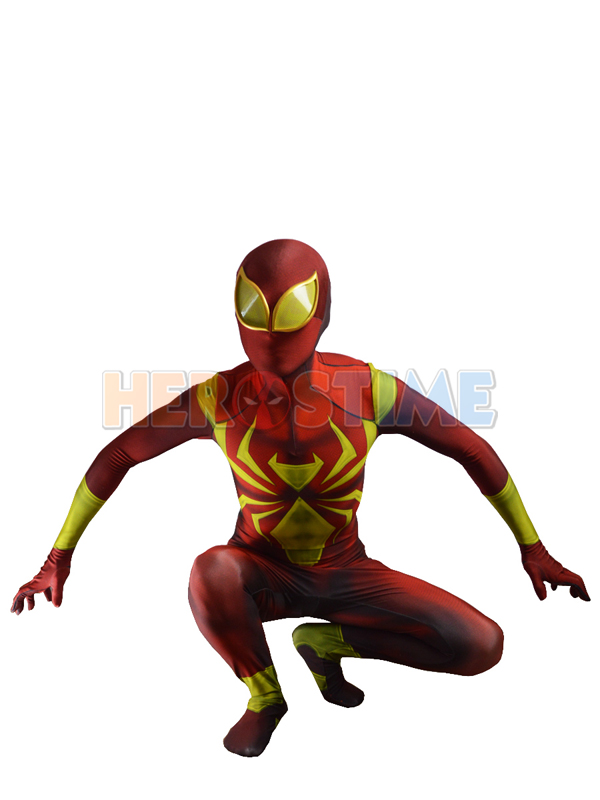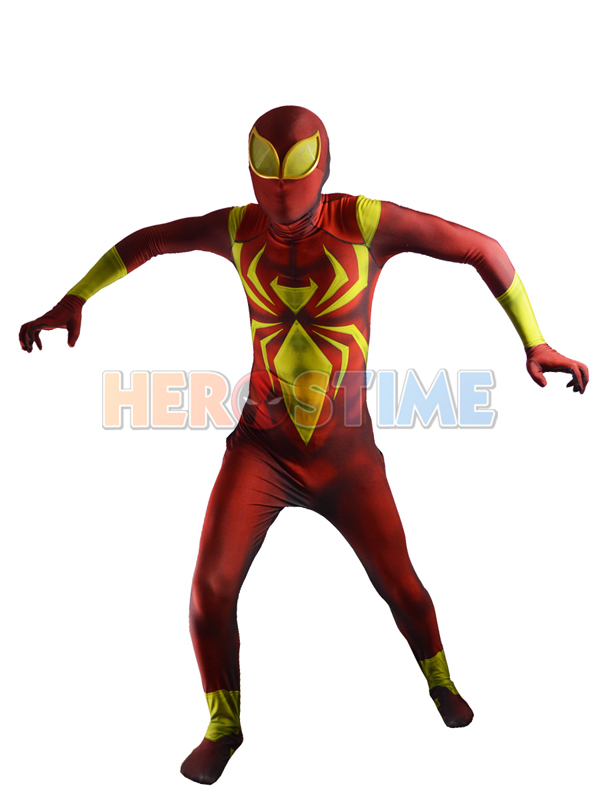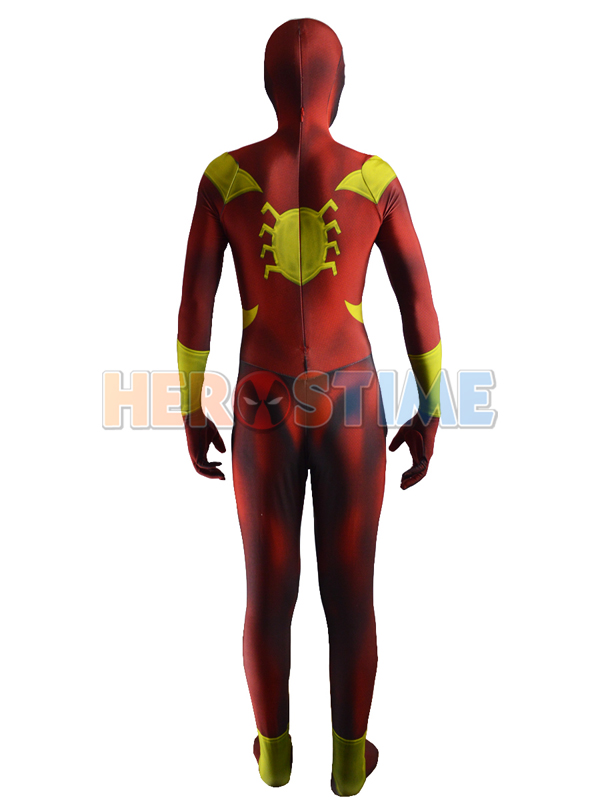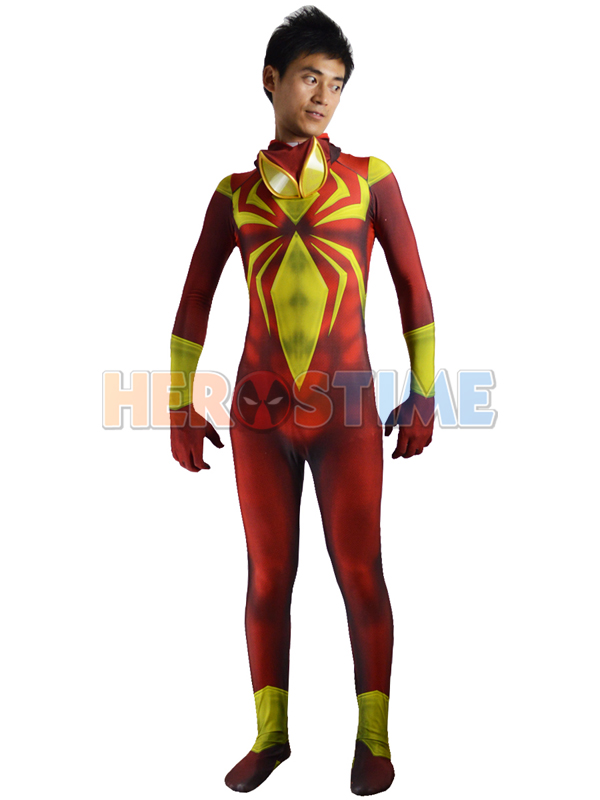 Size Charts for Costume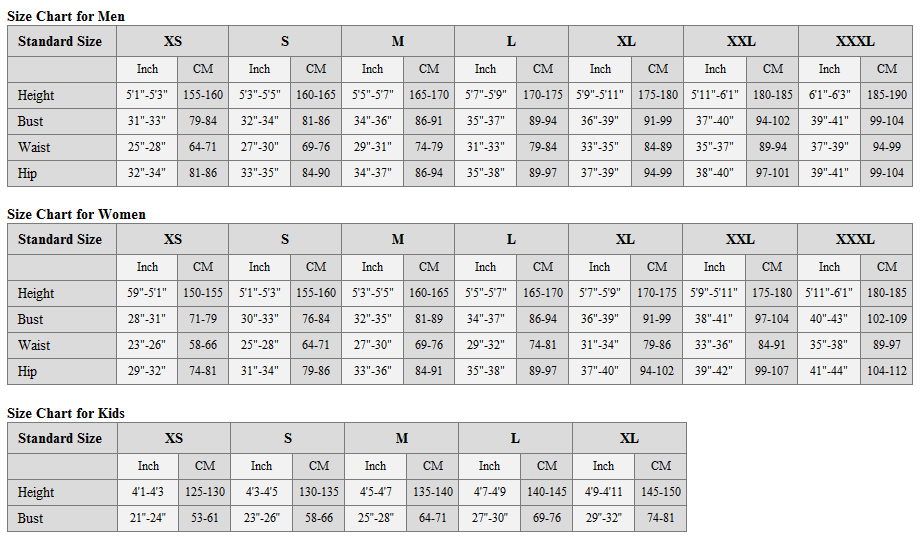 Please illuminate your detailed size requirement in the order
Size Charts for Costume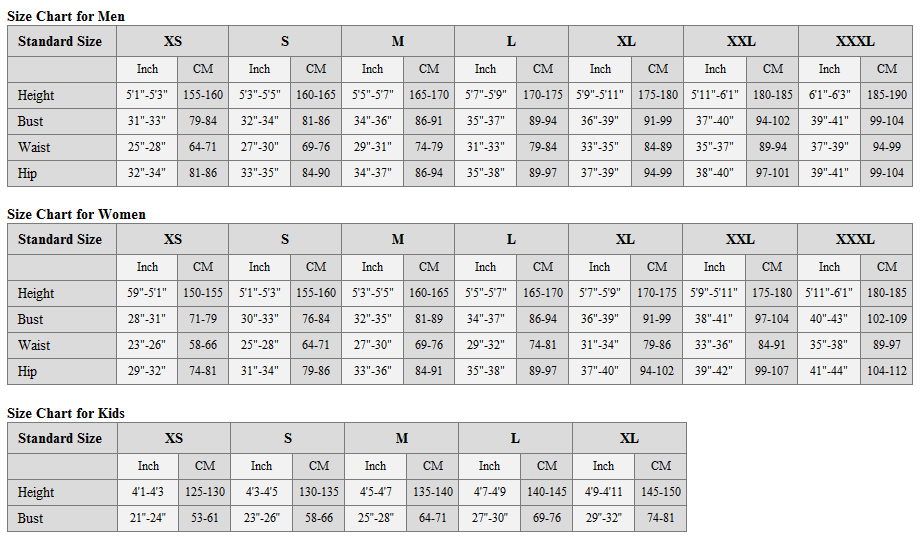 Please illuminate your detailed size requirement in the order
Shipping time is due to the country and the shipping method you choose. so different country or different shipping method, the shipping time is different. Shipping Cost is based on the country and weight of your order. This is a example for your to estimate the shipping time and cost.
| | | | | | | | | |
| --- | --- | --- | --- | --- | --- | --- | --- | --- |
| Country | USA | UK | AU | CA | FR | ES | BR | Shipping Time |
| Weight (kg) | 0.5 | 0.5 | 0.5 | 0.5 | 0.5 | 0.5 | 0.5 | |
| Standard Shipping | USD10 | USD15 | USD11 | USD10 | USD15 | USD15 | USD20 | 5-7 working days |
| Expedited Shipping | USD15 | USD20 | USD16 | USD15 | USD20 | USD20 | USD25 | 3-4 working days |
If you need any help, please feel free to contact us : service@herostime.com
Related Products
Tags: Iron Spider, Iron Spider Armor, Iron Spider man suit, Iron Spider suit, Iron Spider Man Armor, spiderman, spider-man, spider man